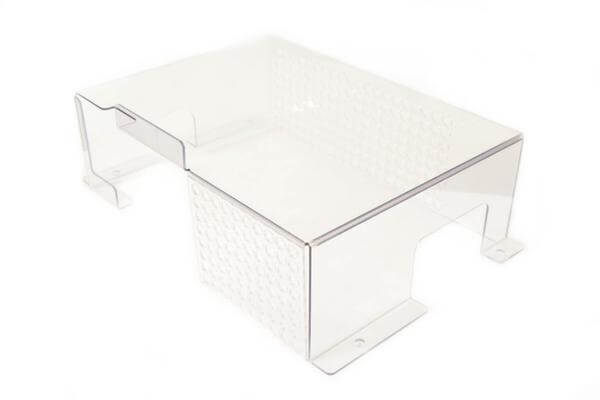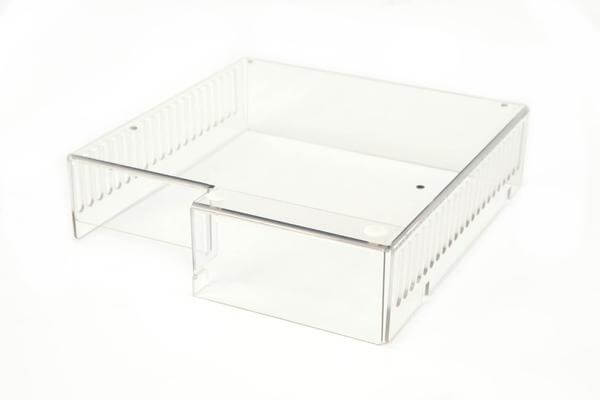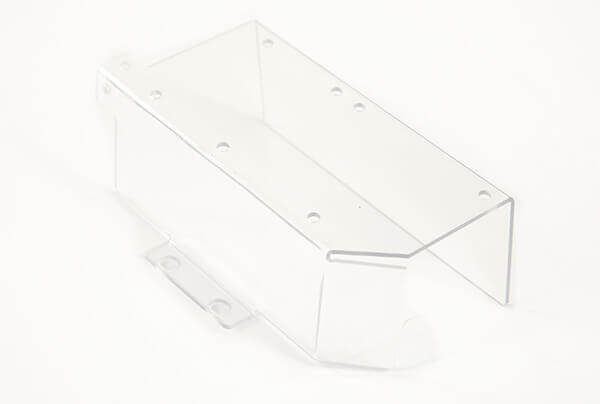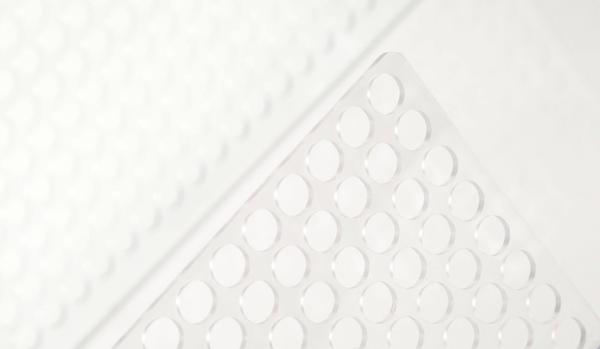 Polycarbonate Sheet,
Makrolon® Sheet , Lexan®
Sheets, Palsun® Sheet
Polycarbonate Machining –
Polycarbonate Milling –
Polycarbonate Routing –
Polycarbonate Turning –
Polycarbonate Fabrication
Solid Polycarbonate sheets are clear as standard. The Polycarbonate offers an extreme impact strength that exceeds the majority of other clear plastics. Polycarbonate sheets can work in temperatures of -100 to +120 °C while still maintaining a high optical clarity and have a good fire rating. A popular plastic material used to make shatterproof windows, it has a better light transmission than regular glass.
Lexan® Sheet – Makrolon®
Sheet- Palsun® Sheet
Polycarbonate sheets are also commonly known by the manufacturer's names of Makrolon® and Lexan®. Various grades and modifications of the material exist from all three manufacturers. The Polycarbonate Store fabricates in Lexan® Sheet , Makrolon®Sheet. And Palsun®Sheets CNC Routing Polycarbonate Shapes and Polycarbonate cut panels.
Typical Applications
Typical applications for Polycarbonate sheets include plastic machine guards, lighting fixtures, clear electrical shrouds, Polycarbonate safety screens and finger guards.
The Polycarbonate sheets offer high protection against breakage and deliberate destruction.
Machining Polycarbonate and
Polycarbonate Fabrication
Our Plastic CNC machining services offer a great range of capabilities to achieve your bespoke requirements. This combined with our in-house plastic fabrication services offer our customers a comprehensive package. The varied ranges of plastic materials that are available today are machined accurately and quickly for rapid delivery and high quality. We specialise in machining Polycarbonate but also Acrylic, PETG and PVC as well as other types of plastic materials. We discuss polycarbonate vs acrylic and the benefits and points of each.
Experience in Machining
Plastics
All Industrial plastics have different machining individualities with some limitations, so using an experienced company like ourselves is essential in ensuring the best possible service. Our vast experience in Machined and Fabricated Polycarbonate parts means that we can provide guidance on grade selection and aspects of design. This guaranteeing the right part arrives and the desired product finish required for your application. Our largest CNC routers can provide machining of plastic sheets up to 3M x 1.5M. Polycarbonate machining, routing, drilling and engraving services are available to customer specific parts at very competitive pricing.
Bespoke Polycarbonate
Guards
Most notably, bespoke Polycarbonate guards are produced at The Polycarbonate Store on a large scale. Importantly we have the capacity to produce large sizes in high volumes. With bespoke Polycarbonate guards are manufactured to customer specification and size. While customers requirements are for many varied applications. And although some are requiring precision fit, others may require less accuracy. Finally resulting in customers parts produced to a very high standard.
Bending Bespoke
Polycarbonate Guards
Significant is that the skills required to work with a complex material, such as Polycarbonate, have been finely honed over many years. As a result this allows for accurate bending of large sized Guards in very short time scales. Most noteworthy is that thickness is not a problem. We can fabricate from 1mm up to 10mm, thickness beyond this can depend on design and availability.
Plastic Machine Guards
We machine, bend, glue and weld using Polycarbonate, PET-G and Acrylic's to customer specification, manufacturing robust guards with high visibility that can let you see the product being made and gives you the protection from moving parts.
A high proportion are made from polycarbonate which gives good visibility and strength for protection. The Polycarbonate Store fabricate in different materials depending on their suitability, polycarbonates, acrylic and PET-G.
PET-G which has a class 1 fire rating has a similar quality to polycarbonate.
We are extremely versatile and are here to help with any requirements you may have. Our team are highly knowledgeable and able to provide valuable assistance and advice appropriate to the manufacture of your Plastic products.